If you've never heard of Passover, you're missing out on amazing food and fun.
The short description of Passover is the celebration of the Jewish slaves escaping from a cruel pharaoh in Egypt. To celebrate, Jews all around the world will get together for an extensive dinner to remember what happened and look to the future with a revived sense of gratitude.
Of course one of the best parts about Passover is the awesome foods used to celebrate, such as matzo ball soup.
Often cooked in a chicken soup, the salty, fluffy matzo balls are usually paired with vegetables, and matzo ball soup is one of those comfort foods you shouldn't go through life without experiencing.
Passover is a great time to try going gluten free since you're not supposed to eat anything leavened.
Depending on where in the world your Jewish ancestors came from that could simply mean bread, pastries, and pasta although it could also include beer, popcorn, tortilla chips, and rice. If gluten free is your thing, there are so many Passover friendly (meaning likely gluten free) treats to try. Traditional haroset is a tasty example with many variations.
Yet the main purpose of not eating leavened food is to remind Jews of their hasty escape from Egypt. If going gluten free isn't a diet fad you want to try for a week before deciding everything in the world is better with gluten in it, matzo is the way to go!
The matzo recipes are endless, interesting, and mouth-watering.
Between the classic savory recipes using matzo in place of bread
Or taking advantage of a matzo base in creative sweets
Sports fans need not despair, matzo is a simple replacement for your game day nachos
My personal favorite is called matzo brei, essentially matzo cooked in with scrambled eggs
Aside from epic food, trading in the afikomen for money never gets old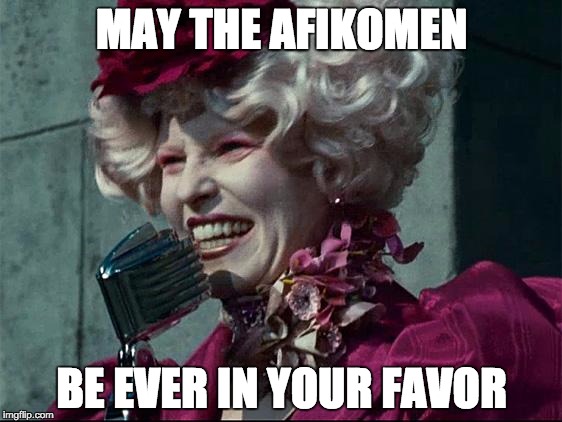 Plus cute nail art inspired by matzo
Gut Yontiff, or for the goys, Happy Passover!

Featured Image: Used with a CC-BY-NC 2.0 license
(Visited 66 times, 1 visits today)